 Day trips in the surroundings
Things to see In nearby San Valentino in Campo/Gummer, you can find a truly unique landmark: South Tyrol's only observatory. Regular guided tours provide hugely interesting insight into the secrets of the stars and the skies.
Bolzano/Bozen – a city of contrasts (25 minutes by car from Obereggen)
South Tyrol's regional capital is a city of many faces, with its Medieval Old Town, famous arches, Gothic Dome, Italian flair on the squares and in the cafés - a fascinating mix of Alpine culture and Mediterranean lifestyle, with loads of shopping opportunities.
Highlights: Visit Oetzi the Ice Man in the South Tyrolean Museum of Archeology (www.iceman.it), have a cup of cappuccino on the main square, Piazza Walther, admire modern art at Museion (www.museion.it), have a romantic walk along the esplanades or enjoy a day's shopping under the arches.
Merano/Meran – palm trees and spa (60 minutes by car from Obereggen)
Merano/Meran has a rich tradition and came to international fame as a health and spa resort. Even Empress Sissi loved to come here and enjoy the mild winters and Mediterranean atmosphere. The townscape is dominated by Art Nouveau architecture, stunning esplanades and the modern designer spa. Just outside the city you will find the beautiful Mediterranean gardens of Trauttmansdorff Castle (www.trauttmandorff.it) which hosts South Tyrol's Museum of Tourism History (www.touriseum.it).
Chiusa/Klausen – a Medieval jewel (40 minutes by car from Obereggen)
Time seems to have stood still in this small, picturesque village in Val d'Isarco/Eisacktal. Old farm houses dominate the old trading street, the museum boasts a famous silver treasure and the Sabiona/Säben monastery looks down on the village from high above. Day trips outside South Tyrol:
Verona - the city of romance (180 km)
Lake Garda - Riva del Garda (130 km)
Venice - the legendary city on the water (250 km)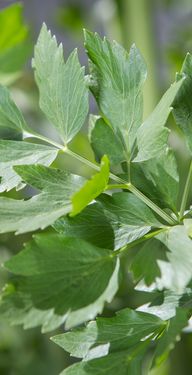 Herbal wisdom
Nature does not hurry, yet everything is accomplished.