 Our herbal hikes
The healing powers of herbs
Together, we will embark to find out all about healthy, healing herbs, which help alleviate pains as well as being important ingredients that add taste to our culinary creations. On our herbal hikes we would like to introduce you to the herbal paradise of the area. During such events, we collect and identify both rare and well-known herbs, and learn about their various uses. We value natural herbs as ingredients in our herbal cuisine, as well as for the preparation of healthy teas and substances to strengthen the immune system.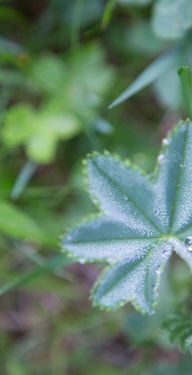 Herbal wisdom
To sit in the shade on a fine day and look upon verdure is the most perfect refreshment.