 Stunning views and superb wellness treatments
Spend a relaxing time in the beautiful Dolomites
The wellness area at Herbal Hotel Zischghof provides superb facilities for unforgettable vacations in the heart of the Dolomites UNESCO World Heritage site, featuring an infinity pool made of natural stone, a spa with various saunas and relaxation room, and a fountain with fresh spring water – in front of a heavenly mountain panorama.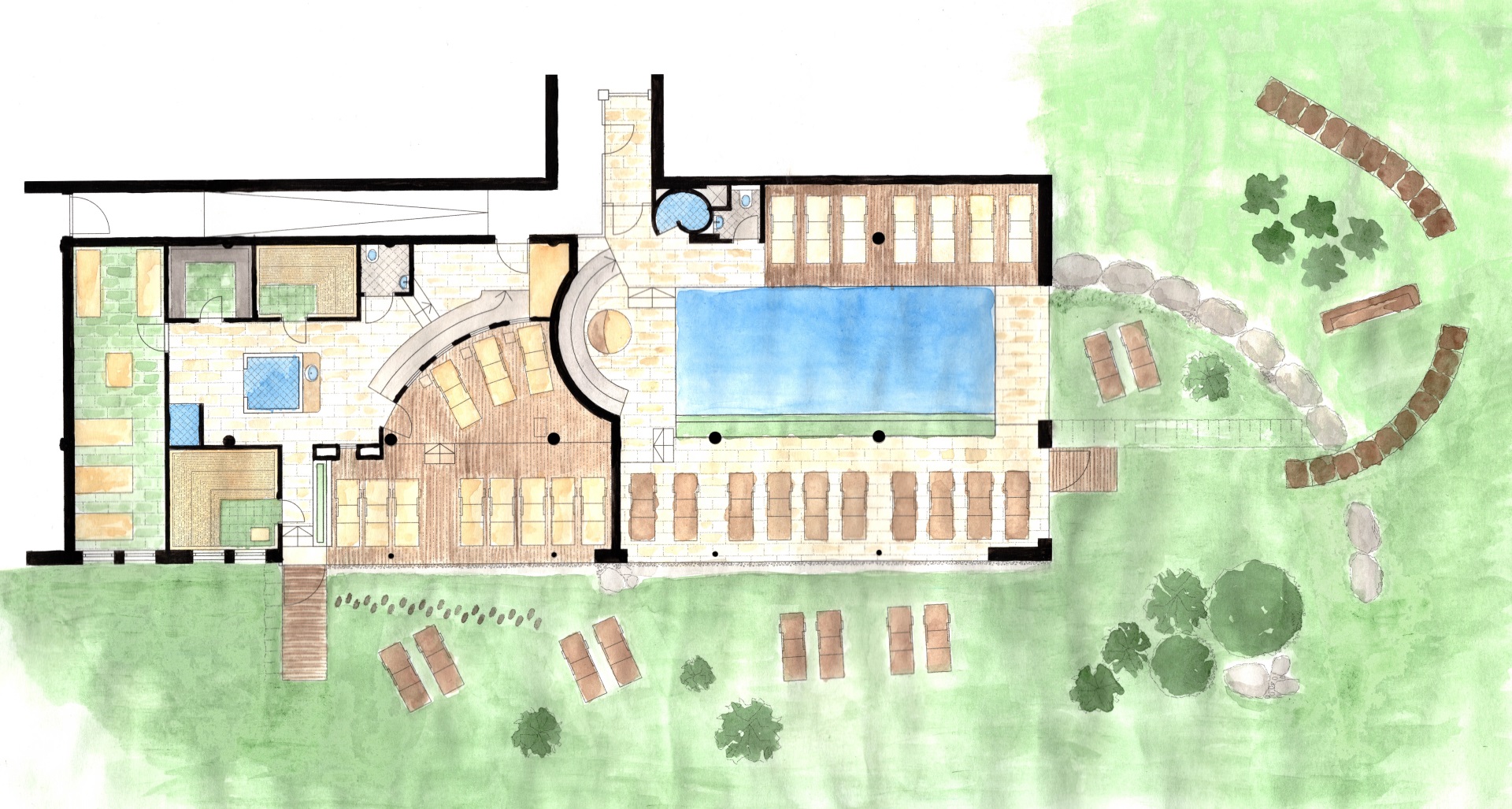 1
2
3
4
5
6
7
8
9
10
11
12
13
14
15
16
1 Entrance area sauna
2 Infrared cabin
3 Herbal bio sauna
4 Steam bath
5 Relaxation room
6 Experience shower
7 Finnish panoramic sauna
8 Panoramic relaxation room
9 Entrance area
10 Lounge area balcony
11 Indoor saltwater pool
12 Lounge area pool
13 Sunbathing lawn
14 Herbal trail
15 Panoramic bench
16 Terrace and bar The panoramic indoor pool uses water from the hotel's own spring, to which salt is added to create a healthy, warm brine pool. No chloride is needed for the pool water. The large windows offers magnificent views of the Dolomites. The natural stone pool even reflects the imposing Latemar mountain. The pool and relaxation area are located on three floors, each of which offers fantastic views of the surrounding area.
The highlight of the sauna facilities is the Finnish panorama sauna which offers great views of the Dolomites. The bio sauna features mild temperatures and sweet smells created by Alpine herbs. The infrared sauna provides penetrating heat especially for the back. Another private infrared booth is located outside the sauna area and can be booked individually. The separate relaxation area has comfortable hammocks where you can lean back and relax. Have a cup of tea and admire the magnificent Dolomites, or sip the water from the drinking fountain in the sauna area.
"Every man is the builder of a temple called his body."
Henry David Thoreau

Pool opening hours: daily 7 am – 7 pm
Sauna opening hours: daily 3 pm – 7 pm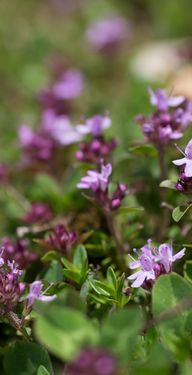 Herbal wisdom
Nature does not hurry, yet everything is accomplished.