 Tobogganing and snow shoe hiking in South Tyrol
Winter romance
Four natural toboggan runs can be found in Val d'Ega/Eggental. Have a rest in a rustic, cosy Alpine hut after an exciting ascent by lift or on foot, and then get on your sled and enjoy a carefree ride back down to the valley. Tobogganing in South Tyrol is a fun activity for all age groups! Obereggen – Epircher-Laner Alm toboggan run
Start: Obereggen – "Ortnerhöhe" (car parking available)
Length: 2.5 km, difference in altitude: 280 m
Duration: ½ – ¾ h
Lift: A lift takes you from Obereggen to Epircher-Laner Alpine hut. Special day passes for tobogganing are available. More information at +39 0471 618200.
Restaurant: Epircher Laner Alm, Tel. +39 333 5986253
Nova Ponente – Laabalm toboggan run
Turn left at the junction at the entrance to the village, direction lift, where you can park your car. Continue 1 km to Buehlhof.
Length: approx. 1.5 km, difference in altitude: 200 m
Duration: 1 hour
Restaurant: Laabalm, Tel. +39 0471 616733
Start: 200 km behind Gasthof Schwarzenbach (approx. 5 km before Nova Ponente)
Start: "Ganischgermühle" car park between Hotel Schönwald and Gasthof Schwarzenbach
Length: approx. 3 km, difference in altitude: 450 m
Duration: approx. 1 ½ h
Restaurant: Liegalm, Tel. +39 342 3654343; Hotel Schwarzenbach, Tel. +39 0471 616460 and Ganischgerhof, Tel. +39 0471 616504
Start: 200 m from Nova Ponente ski lift valley station
Length: approx. 800 m
Difference in altitude: approx. 150 m
Duration: approx. 20 minutes
Restaurant: Hotel Pfoesl, Tel. +39 0471 616537
Nova Levante/Welschnofen–Absam toboggan run
Start: Obereggen – valley station of the Absam-Maierl lift
Length: ca. 750 m, altitude difference: ca. 150 m
Lift: The new combo lift takes you up.
Restaurant: Epircher Laner Alm, Tel. +39 333 5986253 and Absam Stube, Tel. +39 338 2573248 Snow shoe hiking
Snow shoe hiking is an activity that is getting more and more popular in South Tyrol. Modern, easy to wear show shoes help you make your way through a romantic, untouched winter paradise, through forests and meadows to cosy Alpine huts where you can take a deserved break and admire the scenery. Enjoy the peace and quiet of nature, follow animal trails through the snow and be enchanted by the crystal-like reflections of the sun in the snow.
The technique is easy to learn and basic stamina is enough to master an easy tour. We will gladly recommend locations and help you plan your tours. Snow shoes can be rented at the hotel. We also host regular guided snow shoe tours.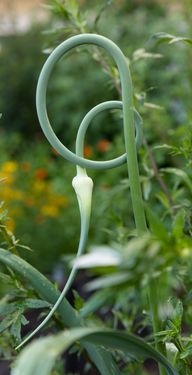 Herbal wisdom
Climb up on some hill at sunrise. Everybody needs perspective once in a while, and you'll find it there.