 Val d'Ega/Eggental
Highlights from your holiday region
Your holiday home – the Herbal Hotel Zischghof – lies in Obereggen and is situated at the foot of the majestic Mount Latemar. Obereggen is however only one of many interesting places in Val d'Ega/Eggental, other known holiday resorts are Nova Ponente/Deutschnofen, Ega/Eggen and Monte San Pietro/Petersberg.
One of the main attractions of Val d'Ega is certainly Madonna di Pietralba/Maria Weißenstein, the famous place of pilgrimage. You can reach it either via Nova Ponente and Monte San Pietro or Aldino/Aldein. Madonna di Pietralba is a great destination not only for pilgrims: it is the starting point of a whole number of highly advisable hiking routes. Nature enthusiasts who visit Val d'Ega should not miss the picturesque Lago di Carezza near the Passo di Costalunga/Karerpass. The view to this only 300 m long and 140 m broad lake and its backdrop, the steeply rising Latemar, will take your breath away.
You might find it interesting to know that the beauty of Val d'Ega was discovered by early tourists: already around 1900 and later, such illustrious personages as Karl May, Agatha Christie, Winston Churchill, Luis Trenker, Leni Riefenstahl or Carl Zuckmayer spent their holiday at Lago di Carezza. It was here in Val d'Ega that German author Karl May was inspired to write his novel "Durchs wilde Kurdistan"("Through the wild Kurdistan").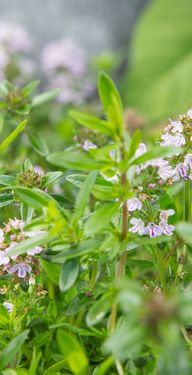 Herbal wisdom
Nature does not hurry, yet everything is accomplished.