 Rooms & suites at Zischghof
Room to dream Just a moment - the content is loading..
TERMS AND CONDITIONS
Persons aged 14 years and over have to pay a local tax of € 2,50 per person per night. This fee is not included in the total price of your stay: it is only payable on departure.
For short stays of up to 4 days, a surcharge of EUR 7.00 per person per day applies.
Rates are reduced by EUR 15.00 for bed & breakfast only.
Discounts for children apply if they stay in a room with two full-paying adults. 15% discounts apply for third and fourth adult persons in the room.
0-3 years 85%
4-6 years 70%
7-10 years 50%
11-14 years 30%
from 15 years: 15% discounts for 3rd and 4th adult
Surcharge for single rooms
Surcharge for rooms booked as singles is 10,00 € per day in the "Bergkräuter" rooms, in the double rooms "Zischghof" 20,00 € per day and in the double rooms "Malve" and Panorama rooms 25,00 € per day and in the "Feldthymian" Juniorsuites 30,00 € per day.
Your booking is confirmed once we have your written approval and a deposit of EUR 300.00 on our bank account.
Zischghof KG der Winkler Elisabeth & Co. Familie Pichler - hotel- owner
Südtiroler Sparkasse, Nova Ponente/Deutschnofen
IBAN: IT91K0604558660000005000513
ABI: 06045 CAB: 58660
SWIFT/BIC: CRBZIT2B083
Travel cancellation insurance
Cancellations can happen due to unforeseen circumstances. This is unfortunate and in order to avoid charges, we recommend to take out "Europäische Reiseverischerung AG" travel cancellation insurance. If you are interested, you can find all the information you need in your booking confirmation.
Changes and cancellations
Bookings stay valid even past 6 pm on arrival day all through the night.
Cancellations are free of charge until 31 days prior to arrival day. For cancellations between 30 and 15 days prior, a 50% charge applies, and from 14 days onwards, a charge of 70% applies. In case of no show and no cancellation, a charge of 80% of the agreed fee applies. Cancellations must be made in writing.
Unfortunately we cannot guarantee to meet requests for room or floor numbers. However, we will try everything we can to accommodate your preferences.
Cancellation conditions in times of coronavirus
If a journey is not possible due to travel prohibitions caused by the coronavirus pandemic, the stay can be cancelled free of charge up to 1 week before arrival.
We accept payments in cash until euro 999,00 (according to Italian law), or credit cards (VISA, Mastercard) and EC-card.
In alternative we accept payment in advance to our bank account.
Hotel Zischghof - owner: Alois Pichler
Südtiroler Sparkasse, Nova Ponente/Deutschnofen
IBAN: IT91K0604558660000005000513
ABI: 06045
CAB: 58660
SWIFT/BIC: CRBZIT2B083
Pets are not allowed in the hotel. Thanks for your understanding. At Herbal Hotel Zischghof you will find a superb atmosphere, with bright rooms, natural colors, lots of local wood and warm light. Enjoy carefree vacations at a cosy hotel, set against the backdrop of the imposing Dolomites peaks such as Latemar, Zanggen, Corno Nero/Schwarzhorn and Corno Bianco/Weisshorn.
All rooms offer comfortable 2m beds, cosy bathing robes, a wellness basket which includes bathing slippers, sweet smelling herbal care products, hairdryer, vanity mirror, phone and herbal cushions which guarantee good sleep.
Our rooms & suites for your vacations in the Dolomites: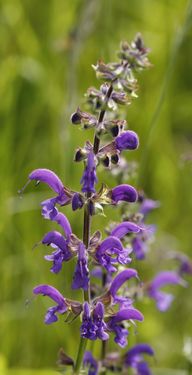 Herbal wisdom
Nature does not hurry, yet everything is accomplished.