 Discover the mighty Dolomites
Vacations in the UNESCO World Heritage site
In 2009, the big moment arrived: UNESCO decided to include the Dolomites in their list of World Heritage sites. With its unique shapes and location, the Dolomites are a truly unique nature spectacle and thoroughly deserve this status.
This great honour, however, is also a challenge for the locals - they must try to preserve this unique natural and cultural heritage for future generations.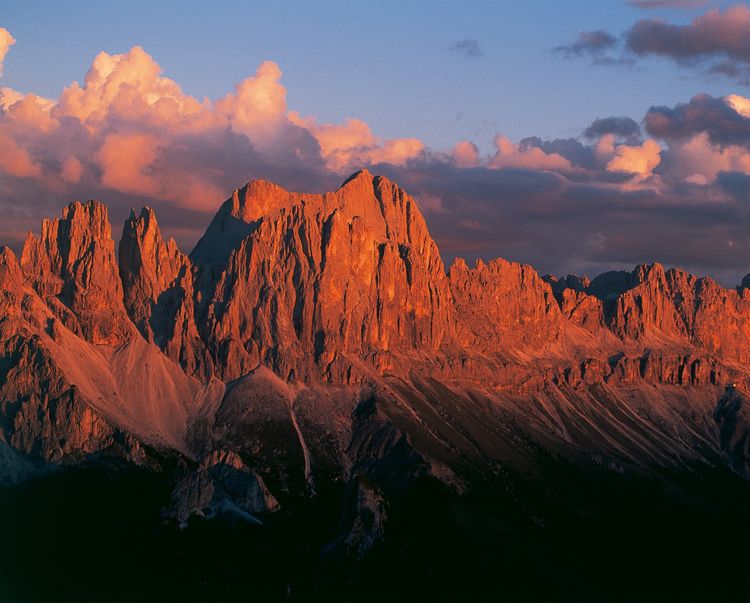 What is it that makes vacations in the Dolomites so special?
The resort includes a total of eight nature parks and one National Park.
Approximately 13,000 kilometres of signposted hiking trails can be found in the Dolomites.
In the local valleys, many still speak Ladin, an ancient Rhaeto-Romance language which once was widely used in the Alps.
The rough, jagged rock formations in the Dolomites developed from coral reefs that used to be underwater in the Panthalassa Sea.
Many myths and legendary tales speak of the "pale mountains", their clear lakes and the way the summits are reflected in the purple evening light.