 Herbal wellness treatments
Treatments using the power of herbs
GET MASSAGED WITH VARIOUS ESSENTIAL OILS AND FIND COMPLETE RELAXATION:
Monday to Saturday from 2.00 pm to 7.00 pm
We gladly accept your registration at the reception.
In order to ensure you'll get the desired appointment, we kindly ask you to book it as soon as possible.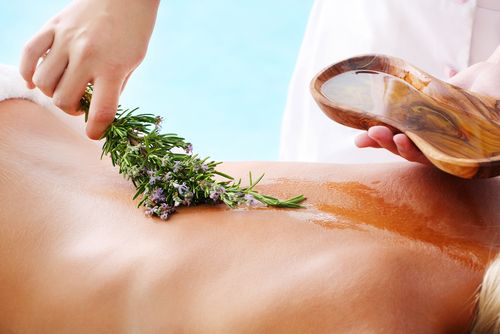 ALL OUR MASSAGES ARE BASED ON THE FOLLOWING 3-THEME-CONCEPT
Soothing – to find inner calm
Relaxing – for pure relaxation during your holidays
Invigorating – to stimulate the blood circulation
Depending on the selection of herbs contained in the massage oil you can choose the type of massage most fit to your wishes and needs. All our products possess strongly anti-oxidizing properties thanks to their composition, and are therefore ideal to protect the skin. They consist of purely organic plant oils in combination with 100 % natural essences.
INNER BALANCE: CALM AND SERENITY
Enjoy the warming effects of St. John's wort oil. Mental as well as muscular tensions will dissolve completely. In addition, there are the relaxing properties of lavender, tangerine and grapefruit which will lend you calm and serenity.
At the base of this wonderful massage lies organic calendula oil which is particularly apt to protect the sensitive skin. Enriched by essences of Swiss stone pine, spruce, citrus fruits and vanilla, it helps smooth the inner rhythm of body and soul.
DRAW STRENGTH FROM OUR MASSAGES – FOR THE EMPOWERMENT OF MIND AND BODY
Experience the stimulating effect of arnica and the pure essential oils of juniper, rosemary and cypress. Their warmth and inspiring components will provide you with perfect inner balance. Stimulating massages
Just a moment - the content is loading..
Relaxing massages
Just a moment - the content is loading..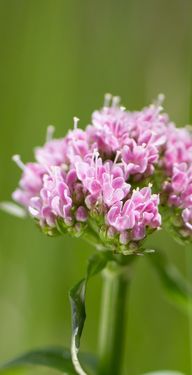 Herbal wisdom
I believe a leaf of grass is no less than the journey-work of the stars.